Sunny
Sunny was a beautifully balanced puppy who reminded me of her great grandmother Lisl in stature which is not surprising given that both her parents, Teddy and Sprite, are Lisl grandchildren.  She plays hard around the house with her family members but can be more reserved in public.  She loves birds and has started training in both tracking and obedience.
She certified for tracking tests in February 2015 but missed the first tracking test we entered when she left town with Michelle Scott in March.  We always thought she had a very bright future and she has proved us to be right.  Sunny won Winners Bitch and then went on to win Best of Winners at our Nationals in May of 2015. She then finished her championship in June with a four point major and by going Best of Opposite over a special. We are glad to have her back home and look forward to more training for performance events.  Picking back up where she left off in 2015, Sunny earned her TD In February 2016 making me run to keep up with her as she completed the track in four minutes.   
Sunny took time out from training in 2016 when she was bred to True (GCH Can CH Koping Win'Weim Say It's Trus RA BN NAP) and produces a lovely litter of six puppies.  Two of these puppies (Gus and Alice) finished their championships by 16 months.
Sunny went back to obedience, rally and tracking after her 2016 litter and earned her RN, but took another break in the fall of 2017 when she was bred to Steed (CH Hallmar's Avenger CD JH RD VX).  She whelped seven puppies on December 10, 2017.  Thumbelina and Hans, two puppies from this litter, have their own pages on this site.  When Thumbelina finished her championship in March 2019, she earned a BROM for her mother.
Sunny is now retired from motherhood and is concentrating her efforts on rally, obedience and tracking.  She has earned her  CD and her RE and is working toward her RM.  However, tracking is her true love which she demonstrated when she earned her TDX on February 10, 2019. 
In July 2020, after a six month break in trialing, Sunny earned her RM and thus her VX from the WCA.  We intend to devote all her training time to tracking and maybe some scentwork for the next few months.
Sunny is owned by Sandra Lidberg, Ellen Grevatt, and me.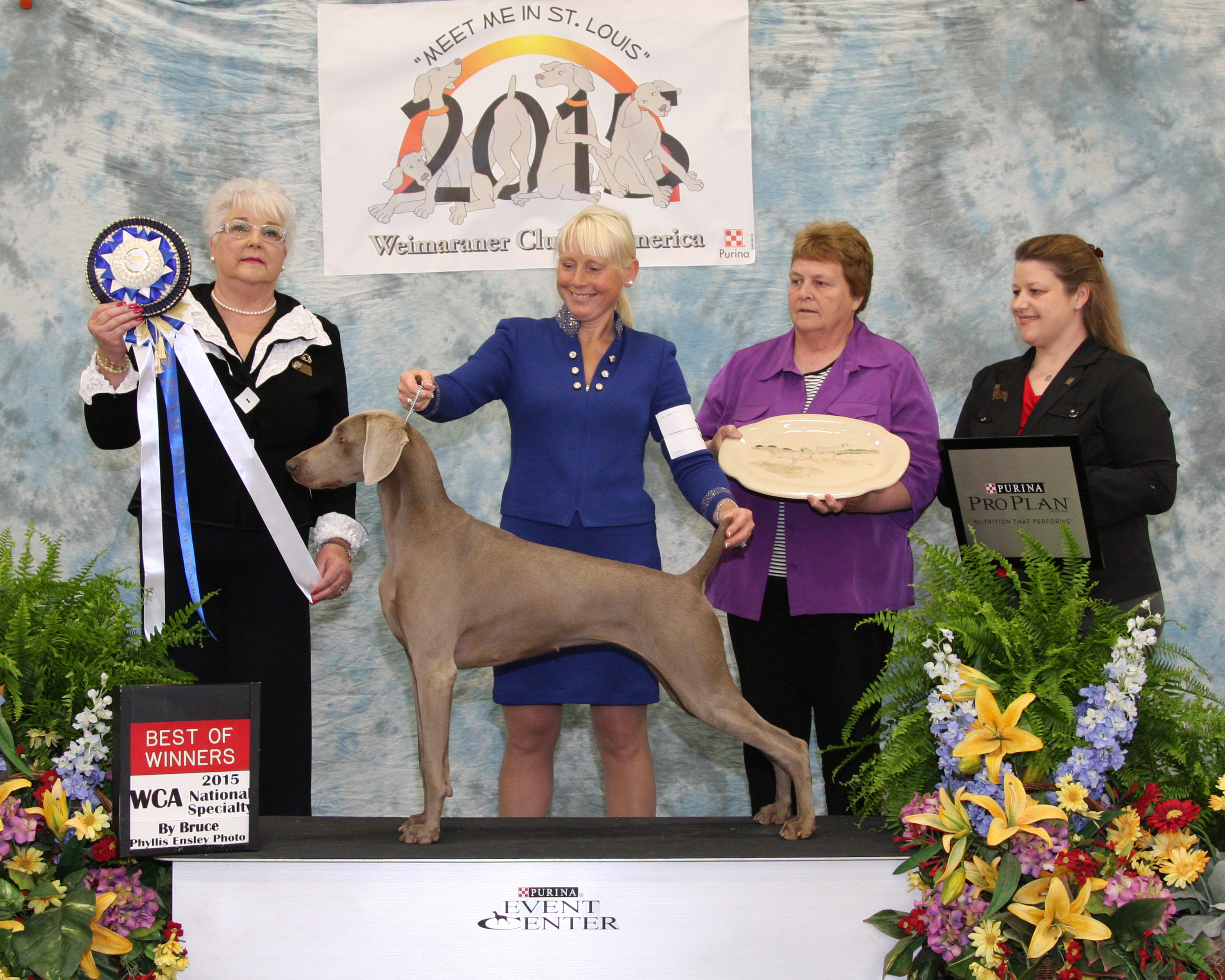 CH Bivins Sandolar Sunshine On A Cloudy Day CD RM TDX VX BROM (GCH Bivins N Greywind Shoot For The Moon VCD2 RAE MX MXJ JH CA NRD VX-3 x CH BvnFrslnd Sandolar Seabreze Sea Sprite JH)
June 27, 2013 - November 27, 2022
Hips:  OFA  Excellent  WE-12281E24F-PI
Elbows:  OFA  Normal  WE-EL1736F24-PI
HUU: N/HU