I was thrilled when Pat Kopec of Koping Weimaraners wanted to breed her beautiful girl Feather to Gus.  Gus was sired True who belonged to Julia Wilson and Pat.  Mingo (Gus x Feather) was feisty from the beginning as if to make up for the fact that she was a singleton.  I, of course, said yes when asked if I would like to co-own this girl with Julia and Pat.  We are very proud of this young girl who made the two-and-a-half day trip from home to St Louis for the National and went Best of Opposite in the Four to Six Month Puppy Class.
Mingo earned her  FDJ (the Canadian equivalent of a JH) with ease and continues to impress us in the breed ring.  She earned  a five point major at a specialty weekend in the US.  The last weekend in November 2022 completed her Canadian championship in style winning three puppy groups.  Then in the first time in the ring as a special she took BOB and then won a Group 4.  I am so very proud of this young girl.
 Mingo was bred by Pat Kopec and is co-owned by Julia Wilson, Pat Kopec and me.
Can CH Koping Bivins No Harm No Foul  FDJ JH (GCH RACH Bivins Sandolar The Friendly Ghost VCD2 NF x BIM CanGCH/AmCH Koping WinWeim BirdsOfAFeather RI NSD)
Born December 8, 2021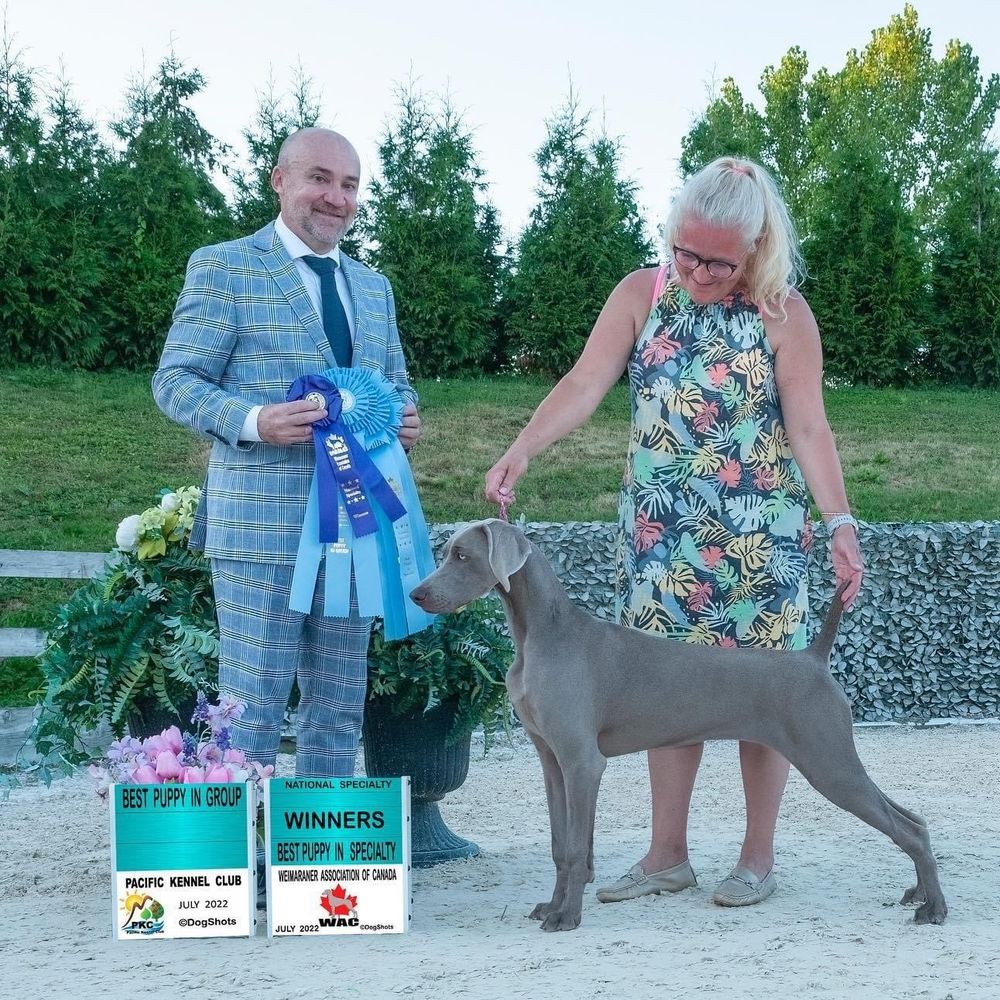 Mingo at the 2022 Canadian National.