Like her littermate Wally, Murphy is a very pretty girl with great reach and drive.  She had begun training in obedience and agility, but put performance events on hold in the fall of 2009 as she was bred to Ch Greywind's Frozen in Time MH (Froggy) and had two big healthy and happy boys. 
We have high expectations for both Teddy and Rebel, both of whom have finished their AKC championships and earned performance titles.  Murphy was bred to Ch Frieslands Edsger Frost JH and had puppies in the fall of 2011. Julia, one of her daughters from this litter, has already earned her TD.  See the individual pages for Teddy, Rebel, and Julia and the Murphy/Froggy 2009 page and the Murphy/Ed 2011 page  for more information about her offspring.
We lost Murphy to Hemangio Sarcoma in the spring of 2017  but her presence is not to be forgotten--all my current dogs are descended from her.  I loved seeing her surrounded by her children, grandchildren, and great grandchildren.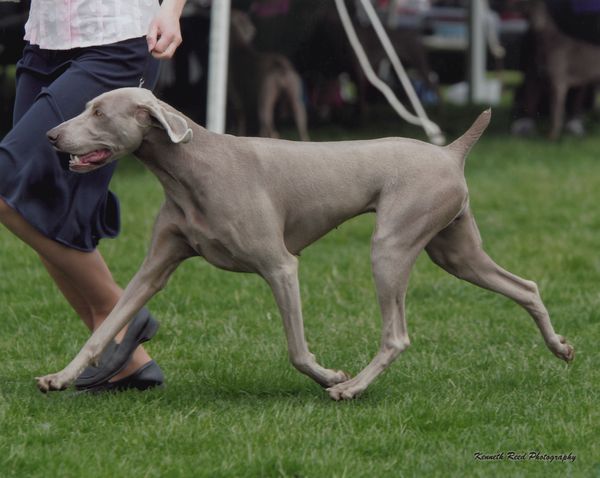 Ch Bivins Frieslands Moonlight in Vermont CA NSD
(Ch Camelot's Shall We Dance BROM x Am/Can Ch Frieslands Bivins Lisl CDX RAE TD JH OA MXJ NF NRD VX-3 BROM)
October 6, 2006- April 10, 2017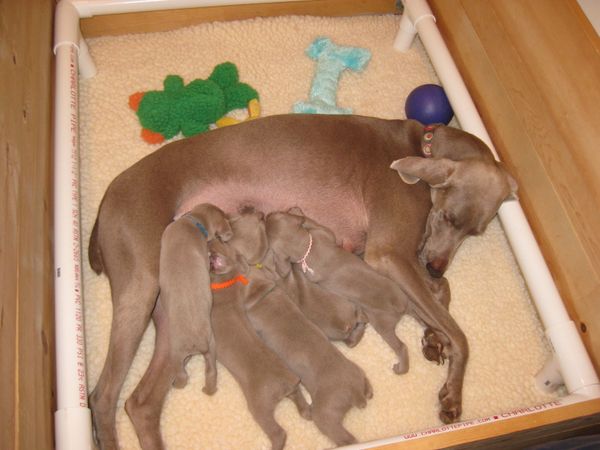 Murphy with her three week old puppies by Ed.