Julia, a Murphy/Ed daughter, is a very focused little girl.  Following the tradition set by her grandmother,  she loves to track.  She was shown briefly in the breed ring placing in her class at the Nationals in 2013  and earning a point over the summer, but the focus of her training will be performance events.
 
Julia earned her tracking certification in February of 2013 so missed most of the 2013 tracking season in our area.  She didn't lose any of her edge over the course of the summer and fall and easily earned her TD in the first test in which she was entered in 2014.  She absolutely nailed her track at the Oak Ridge Kennel Club test completing it in five minutes.  She continues to train in tracking, rally, and obedience.  She earned her RN in June 2014 with three scores of 100 and qualified for the Rally Nationals to be held in March 2015.  She earned her RA in June.  Julia earned her CD in November 2015 and is ready to be shown in open.  Julia has added agility to her repertoire and has her NAJ and her OAJ.
Julia continued trialing in obedience, rally and agility in 2016 and 2017 earning her AXJ, OA, CDX , and RAE.  Julia earned her Rally Master title on March 4, 2018 and is entering retirement with style as she had a score of 100 and a first place finish on her final tenth leg!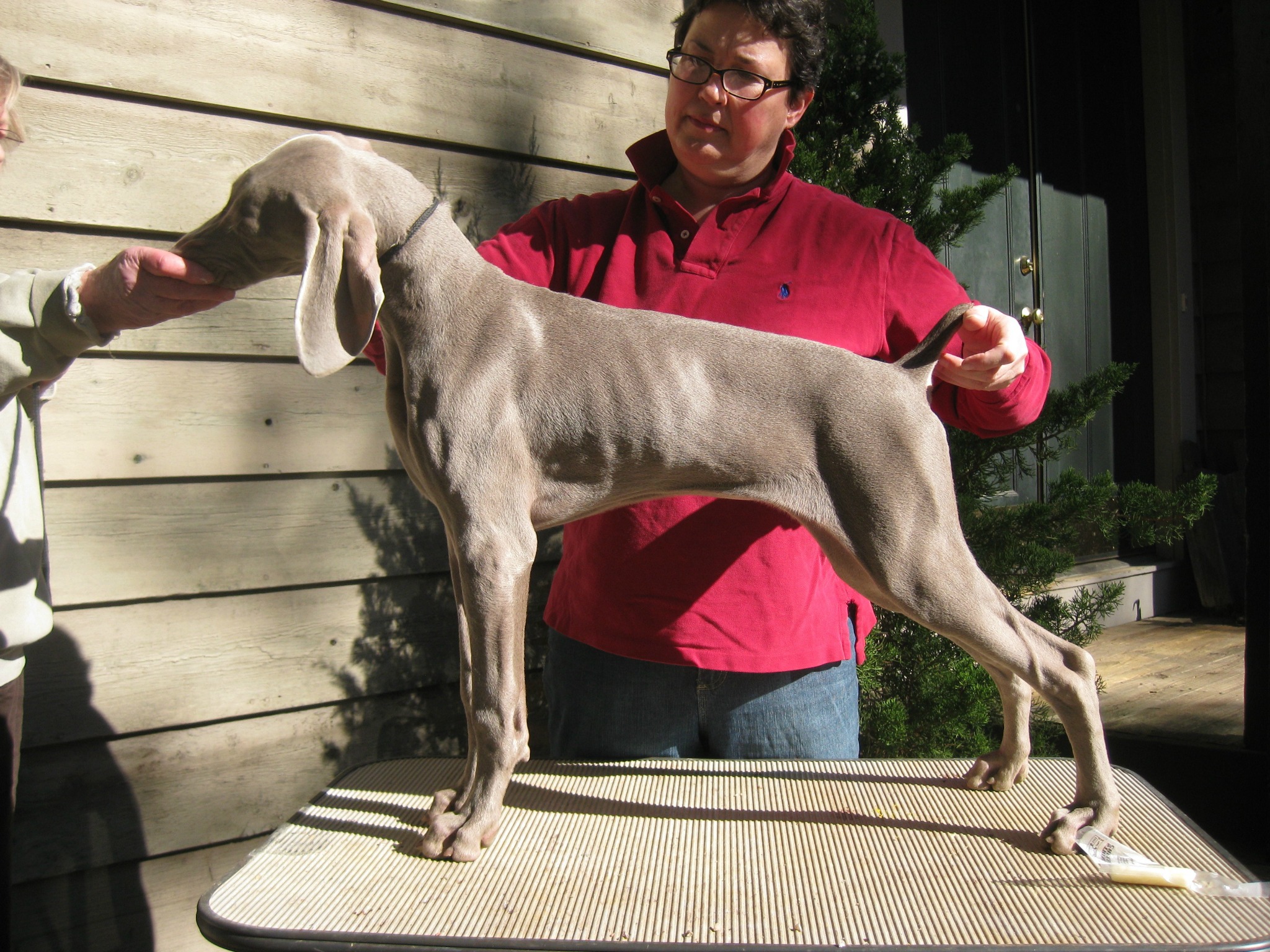 Bivins Wish Upon A Star VCD2 RAE RM OA AXJ V (Ch Frieslands Edsger Frost JH x Ch Bivins Frieslands Moonlight in Vermont CA NSD)
September 18, 2011 - August 8, 2021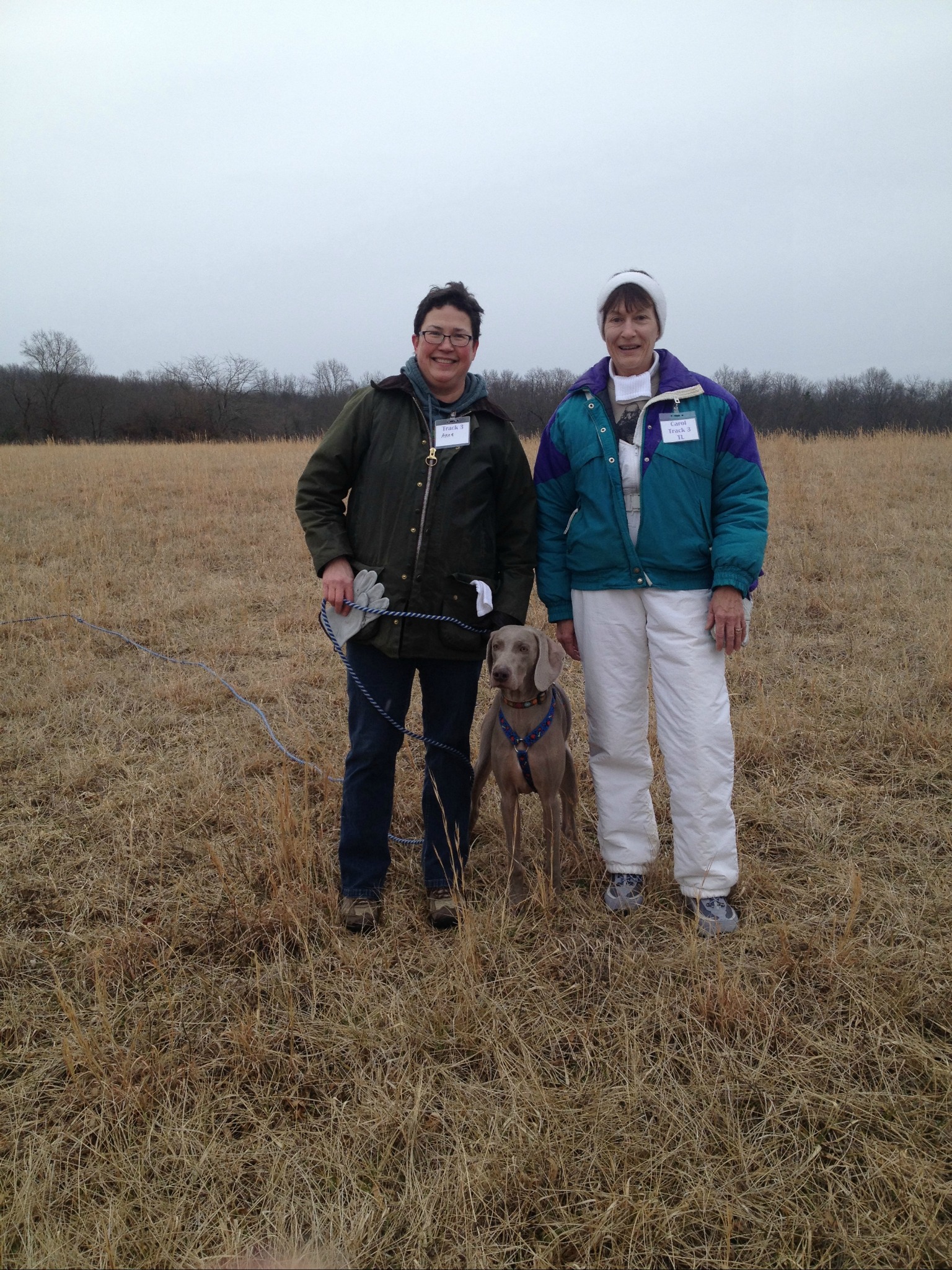 With our excellent tracklayer.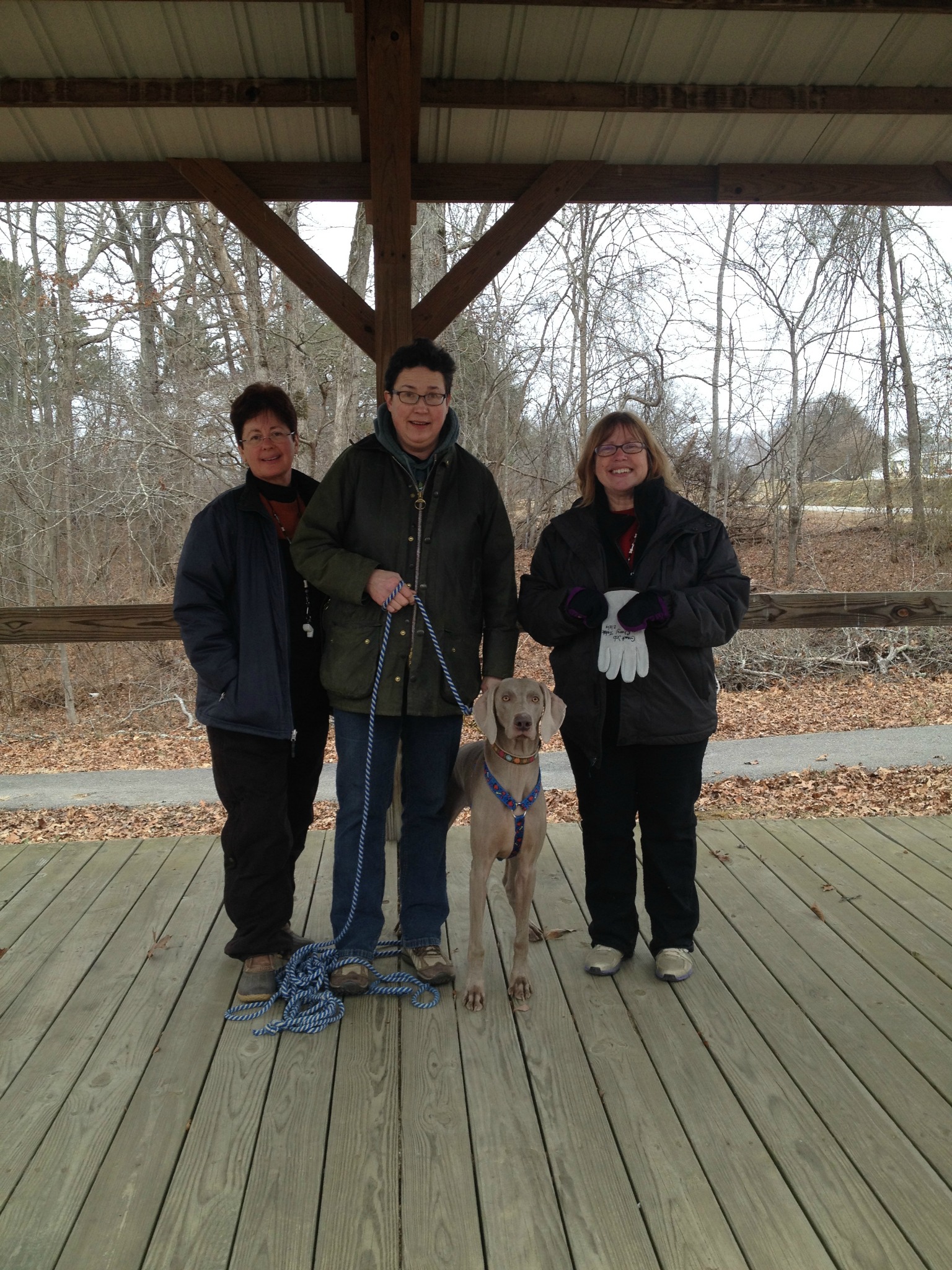 And our excellent judges.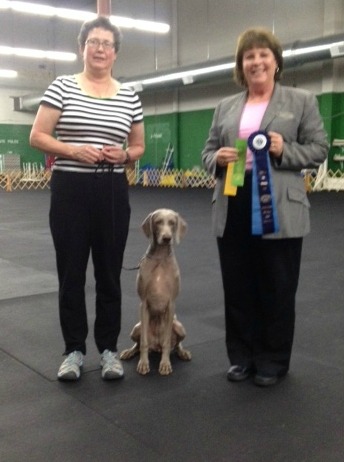 Earning her RN.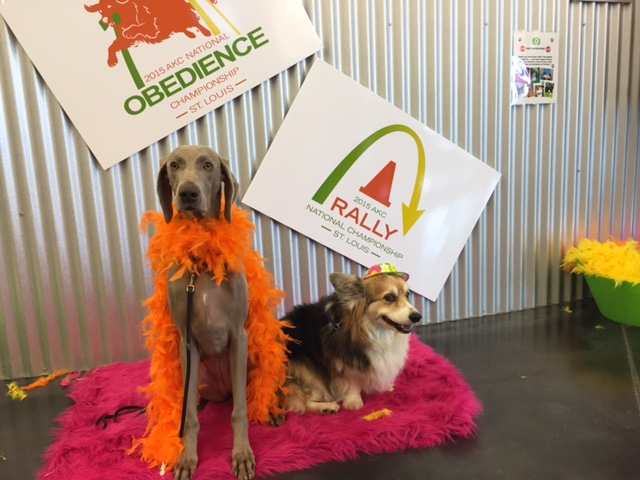 At the AKC Rally Nationals with her friend Kiri.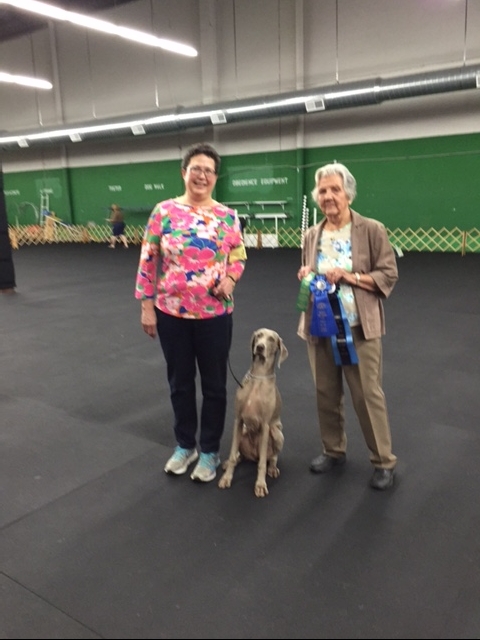 Earning her RA.