We had a very difficult decision to make when choosing between the two littermates, Rebel and Teddy, so I am thrilled that I was allowed to co-own Rebel and that he lives nearby.  Rebel is very nicely put together
with a lovely topline and is beautifully balanced with a little less angle than his littermate.  His primary owners
,
who also own a certified search and rescue boodhound
,
have been training him for tracking and field work.
He received his tracking certification (on the same day as his grandmother Lisl), and earned his TD at 13 months.
  In October of 2011, he earned his NSD and NRD and his V on Friday and then went on to earn his JH over that same weekend and thus his VX.
Rebel earned his first
point in breed at the Huntsville Kennel Club
Show just before he turned a year
old and won Best Puppy in Group the same day.   He picked up a couple more points that December
and wasn't shown again until August
. 
He finished with a bang by going Best of Winners at back-to-back-to-back specialty shows in Canfield.
He was first shown as a special at the Hatboro shows in October of 2011 and earned his first points toward his Grand Championship.  That same weekend he won best intermediate dog in the WCA Eastern Futurity.
He went on to earn his Grand Championship with ease.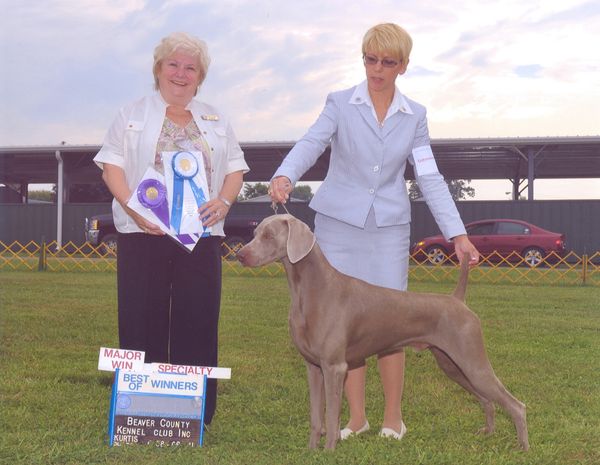 GCH Bivins 'N Greywind Rebel Moon TD JH NRD VX
  (Ch Greywinds Frozen In Time MH x Ch Bivins Frieslands Moonlight
  in Vermont CA NSD)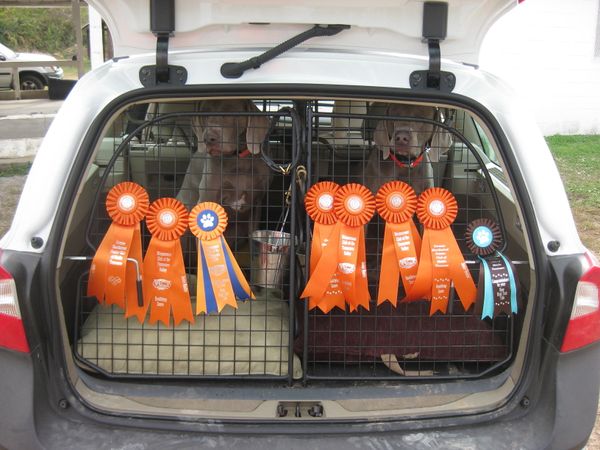 With his littermate Teddy after they both earned their JHs.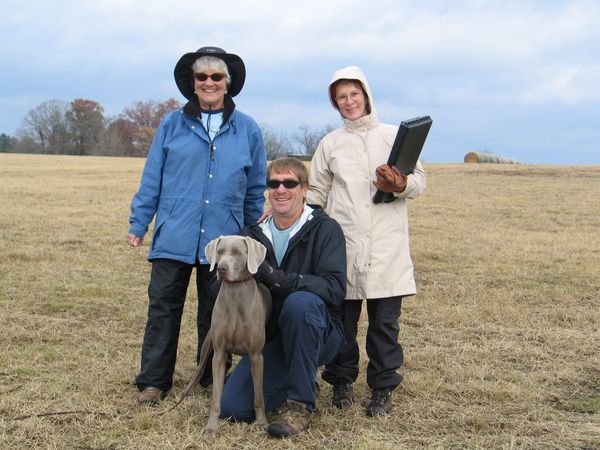 Rebel earns his TD.